View articles published in: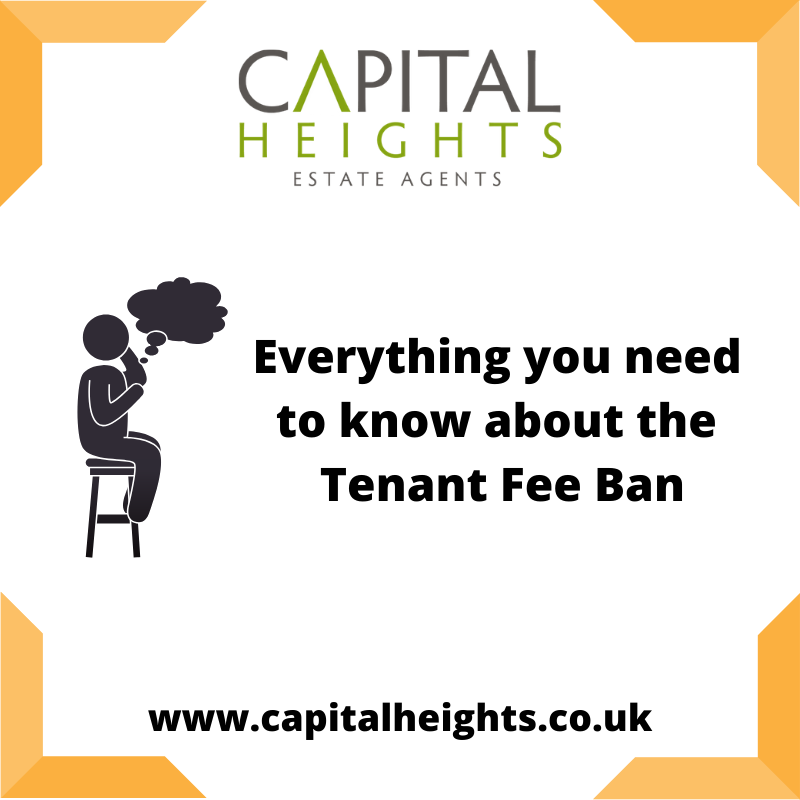 Published: 03/12/2019   Last Updated: 03/12/2019 17:29:37   Author: Capital Heights Press Team    Tags: Tenant Fee Ban, Tenants, Property, Rental Costs

ABOUT THE TENANT FEE BAN
NOTE: This content applies to England only.

What fees can I ask a tenant to pay?

The only payments you can charge in connection with a tenancy are:
a) The actual rent owed on a monthly basis
b) A fully refundable tenancy deposit capped at no more than five weeks' rent where the annual rent is less than £50,000, or six weeks' rent where the total annual rent is £50,000 or above
c) A fully refundable holding deposit which reserves a property, capped at no more than one week's rent
d) Payments to change the tenancy when requested by the tenant, capped at £50, or reasonable costs incurred if higher
e) Payments that are related to any early termination of the tenancy when requested by the tenant.
f) Utilities, communication services (telephone, broadband), TV license and council tax
g) A default fee for late payment of rent and replacement of a lost key/security device, where required under a tenancy agreement

What you can't be charged for:
a) Referencing
b) Administration
c) Credit & immigration checks

If you have been charged a banned fee you can complain to:
a) Trading standards
b) A letting agent redress scheme

Trading standards can fine landlord or agent who has requested a banned fee.
A redress scheme can investigate your filed complaint and tell the agent to apologise or compensate you.

Getting a fee back
If you need to obtain a fee back then you can apply to the First Tier Tribunal if you have previously paid a banned fee to your landlord or agent. If the tribunal agrees that it was a banned fee then they have the ability to order the landlord or lettings agent to pay the money back in full. If you require further assistance in applying for a tribunal then your local council will be bale to assist.

If you have signed a tenancy agreement prior to 1st June 2019
The ban on tenant fees will not be applied or upheld if you signed your tenancy before this given date even if your tenancy starts after the date mentioned. This will include charges for the following:
a) Referencing or credit checks
b) Admin costs for things like phone calls and postage
You can only be charged for renewing your tenancy after 1st June 2019 if a tenancy agreement signed before that date says you will have to pay a renewal fee.

How much can I be charged?
If you have signed your tenancy agreement before 1st June 2019, then there is no limit in place. However, the lettings agents must make their fee structure known to you on their website and within their premises. This information must include:
a) The cost of each fee including VAT
b) What exactly the fee covers
If there is any further information you require then please contact the Capital Heights team on 020 7078 0077 or email us on info@capitalheights.co.uk

Regards,
Capital Heights Press Team.




Published: 06/05/2017   Last Updated: 06/05/2017 11:47:33   Author: Capital Heights     Tags: May News Letter, Market Knowledge
May Monthly News Letter from Capital Heights
The price of property coming to market in Greater London is now an average of 1.5% cheaper than this time a year ago, a rate of fall not seen since May 2009. The fall is mainly driven by Inner London, down by 4.2% (-£35,504), while Outer London is up 1.7% (+£9,017). Since last month, asking prices in both Inner and Outer London have fallen, though again it is Inner London with a monthly fall of 3.6% that is dragging the overall average down. Outer London remains broadly flat, down 0.2% (-£1,177) on the month.
The bottom and middle price sectors are holding up better, while the top end is still re-adjusting. Typical first-time buyer properties (two bedroom or fewer) are both up for the month (+1.3%) and for the year (+0.5%).
The typical middle market of "second-stepper" homes (three and four bed properties excluding four bed detached houses) also shows price resilience, both down only marginally month-on-month (-0.7%) and year-on-year (-0.2%).
It is the top of the ladder that continues to suffer. This sector covers asking prices at the top end of the market, with all five bed properties and above, as well as four bed detached houses. The fall of 11.9% this month reflects volatility in one month's figures in a smaller section of the market, but the annual rate of fall of 7.3% is a more reliable longer-term indicator of the challenges that this sector is facing.
our thoughts, if you are considering selling your property or have your property on the market already, give us a call, we can help advise you on what would be the best price to market your property and what would be the best plan of action to achieve the highest price. We have had a busy March and April and believe this trend will continue this year.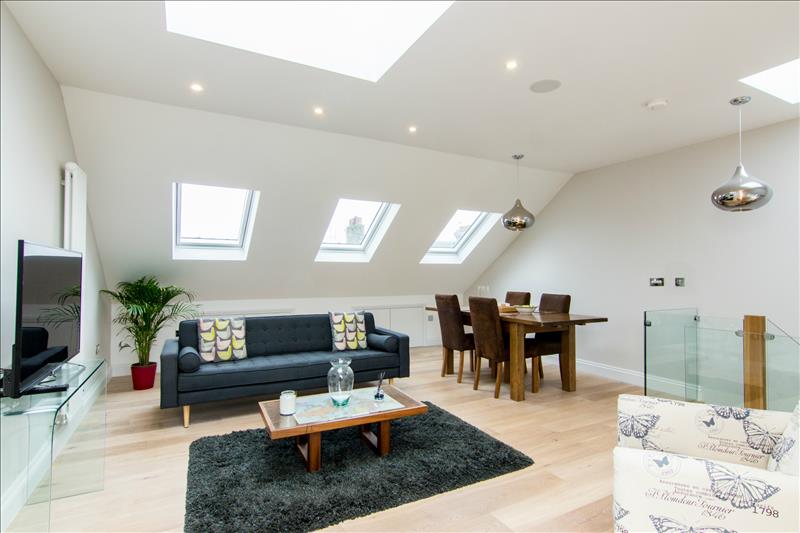 Published: 14/09/2016   Last Updated: 14/09/2016 11:29:04   Author: Deepak    Tags: New Property, Capital Heights,
This is our newest property for sale. A three bed home in the heart of east London.
Show More Articles