View articles published in: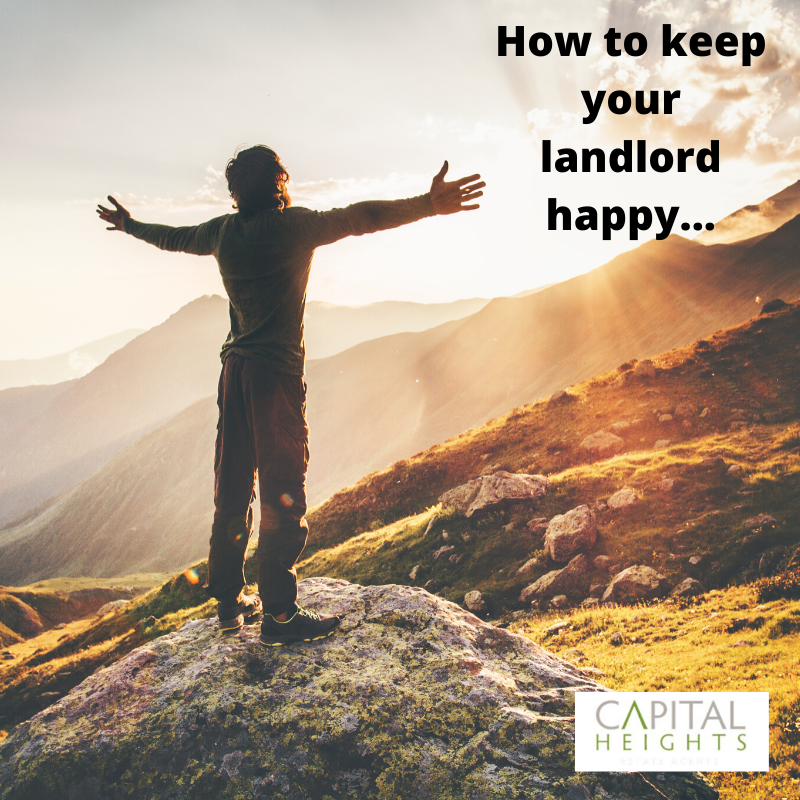 Published: 28/01/2020   Last Updated: 28/01/2020 13:12:22   Author: Capital Heights Press Team    Tags: Happy Landlords
Pay the rent on time, every time.
Keep the landlord informed of any problems with the property. Don't let them pile up.
Maintain the garden.
Keep the noise down. Try to keep neighbours happy.
Don't complain about the small things. See if you can solve a few issues by yourself.
Get permission for any repairs that are required for the property.
Always be polite. Being polite takes you a long way. Everyone is more likely to listen.
Listen to the landlord. For example, if they say no smoking then please listen.
Tell the truth. Always be forward with any damage you as a tenant may have done to the property. Lying makes the whole process more painful for everyone involved.
Treat the property with respect. Look after the home as if it were your own. Renting a home is a 2-way street. If you look after the property, the landlord will look after you.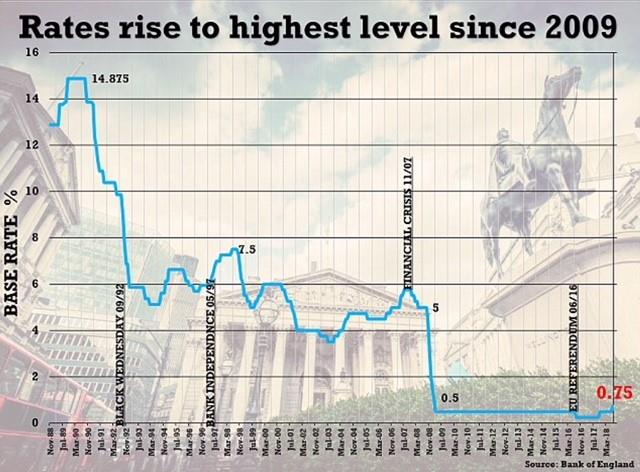 Published: 02/08/2018   Last Updated: 02/08/2018 14:29:22   Author: Capital Heights     Tags: Bank Of England Rate
The Bank of England has today increased the base rate to 0.75%, signalling the start of the end for a period of accommodative monetary policy.

Today the rate is now at its highest since March 2009, This means several borrowers will not have experienced a base rate above 1%. In fact, more than 2.5 million first-time-buyer mortgages were issued between March 2009 and May this year.

Some who have taken out tracker mortgages, now would be a great time to look into fixing there mortgage to avoid future hikes in your repayments. If you're a first time buyer, it is absolutely worth seeing advice about your borrowing to ensure you secure the best product for your purchase.

If you have any questions on how this or future hikes may affect you, please do get in touch.

see how the interest rates have change over the last 30 years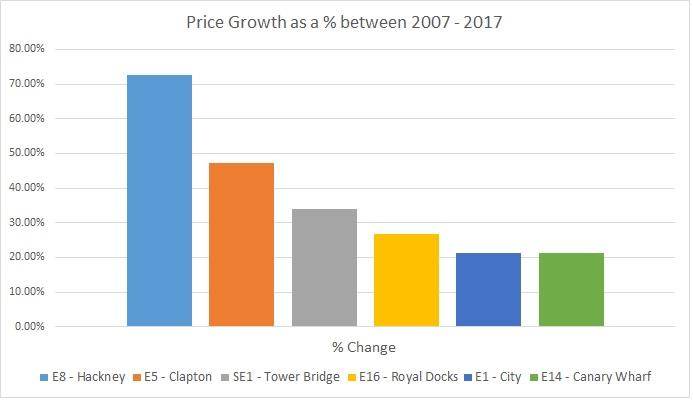 Published: 18/10/2017   Last Updated: 18/10/2017 12:55:03   Author: Capital Heights     Tags: Hackney, City And Canary Wharf Price Growth
Find out how much your property is worth by clicking on the link above.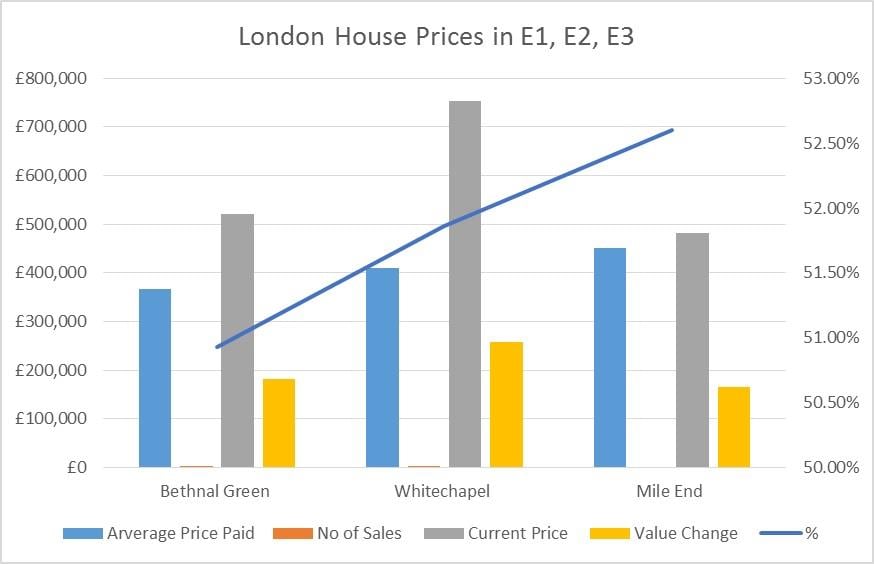 Published: 09/05/2017   Last Updated: 09/05/2017 16:40:43   Author: Capital Heights     Tags: London House Prices E1, E2, E3, Valuation
How Much Money Is Tied Up In Your Home
Being in London, demand is high, people would like to move quickly and there is a lot of uncertainty in the industry. However this has not stopped us from selling properties.
Over the last 6 months, we have sold properties across E1 Whitechapel and E2 Bethnal Green areas in a record time. The average time it took to sell a property in March was 47 days, In April it took even less 43 days.
See the graph below, its shows how the average price in your area compared to the current price which has jumped by nearly 50% over a 10 year period.
Published: 06/05/2017   Last Updated: 06/05/2017 11:47:33   Author: Capital Heights     Tags: May News Letter, Market Knowledge
May Monthly News Letter from Capital Heights
The price of property coming to market in Greater London is now an average of 1.5% cheaper than this time a year ago, a rate of fall not seen since May 2009. The fall is mainly driven by Inner London, down by 4.2% (-£35,504), while Outer London is up 1.7% (+£9,017). Since last month, asking prices in both Inner and Outer London have fallen, though again it is Inner London with a monthly fall of 3.6% that is dragging the overall average down. Outer London remains broadly flat, down 0.2% (-£1,177) on the month.
The bottom and middle price sectors are holding up better, while the top end is still re-adjusting. Typical first-time buyer properties (two bedroom or fewer) are both up for the month (+1.3%) and for the year (+0.5%).
The typical middle market of "second-stepper" homes (three and four bed properties excluding four bed detached houses) also shows price resilience, both down only marginally month-on-month (-0.7%) and year-on-year (-0.2%).
It is the top of the ladder that continues to suffer. This sector covers asking prices at the top end of the market, with all five bed properties and above, as well as four bed detached houses. The fall of 11.9% this month reflects volatility in one month's figures in a smaller section of the market, but the annual rate of fall of 7.3% is a more reliable longer-term indicator of the challenges that this sector is facing.
our thoughts, if you are considering selling your property or have your property on the market already, give us a call, we can help advise you on what would be the best price to market your property and what would be the best plan of action to achieve the highest price. We have had a busy March and April and believe this trend will continue this year.
Published: 10/04/2017   Last Updated: 10/04/2017 17:02:02   Author: Capital Heights     Tags: House Price Inflation, Easter Good Time To Make Offers, Sales, News
Average house prices across the UK in the three months to March were only 0.1 per cent higher than in the previous quarter - and the annual rate of growth dipped to 3.8 per cent, the lowest rate since May 2013.
The figures come from the Halifax.
"The annual rate of house price growth has more than halved over the past 12 months. A lengthy period of rapid house price growth has made it increasingly difficult for many to purchase a home as income growth has failed to keep up, which appears to have curbed housing demand" says Martin Ellis, the Halifax's housing economist.
"Nonetheless, the supply of both new homes and existing properties available for sale remains low. This, together with historically very low mortgage rates, is likely to support house price levels over the coming months" he adds.
Last week, the Nationwide said that house prices had actually fallen in the last month.
Commenting on the Halifax data, north London estate agent and former RICS residential chairman Jeremy Leaf said the figures suggested that house prices should still be rising more rapidly bearing in mind the low volume of transactions and shortage of stock. "In other words, it is not very good news" he warns.
"However, what we have found on the ground is that there is more of a general acceptance that prices are flattening and if people want to move, then Easter is the time to get on with it and be more realistic about making and accepting offers."
https://www.estateagenttoday.co.uk/breaking-news/2017/4/annual-house-price-inflation-at-its-lowest-for-four-years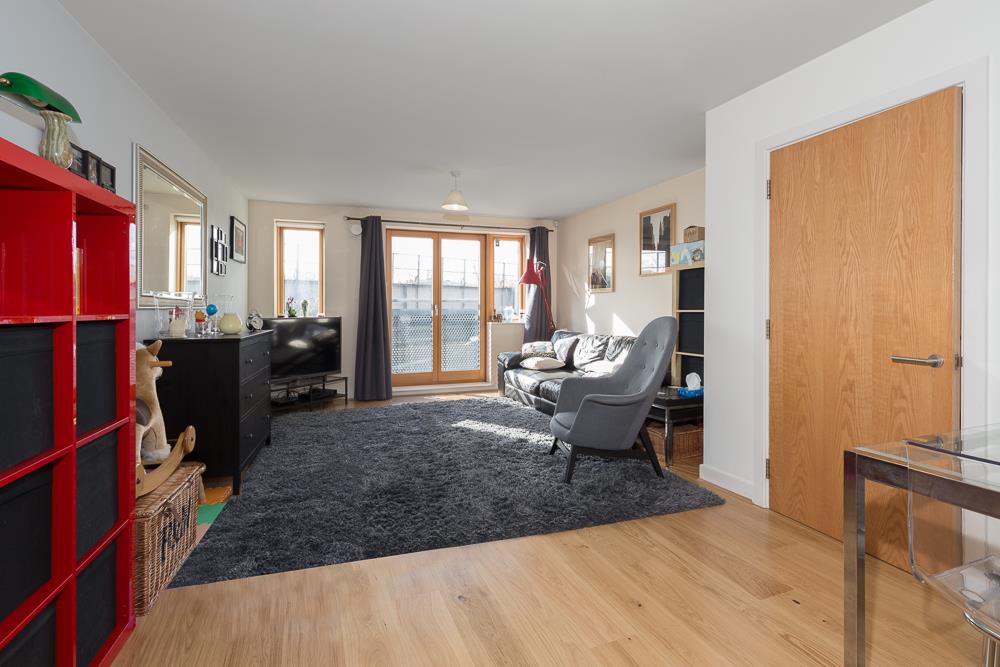 Published: 27/03/2017   Last Updated: 10/04/2017 17:01:19   Author: Capital Heights     Tags: Bethnal Green Property For Sale, Meath Crescent, Two Bedroom
A perfectly presented, one double bedroom flat set in this wonderful gated development. This property is well proportioned with a lovely and very attractive large living room covering 27ft.

call us on 0207 078 0077 for more information and to book in a viewing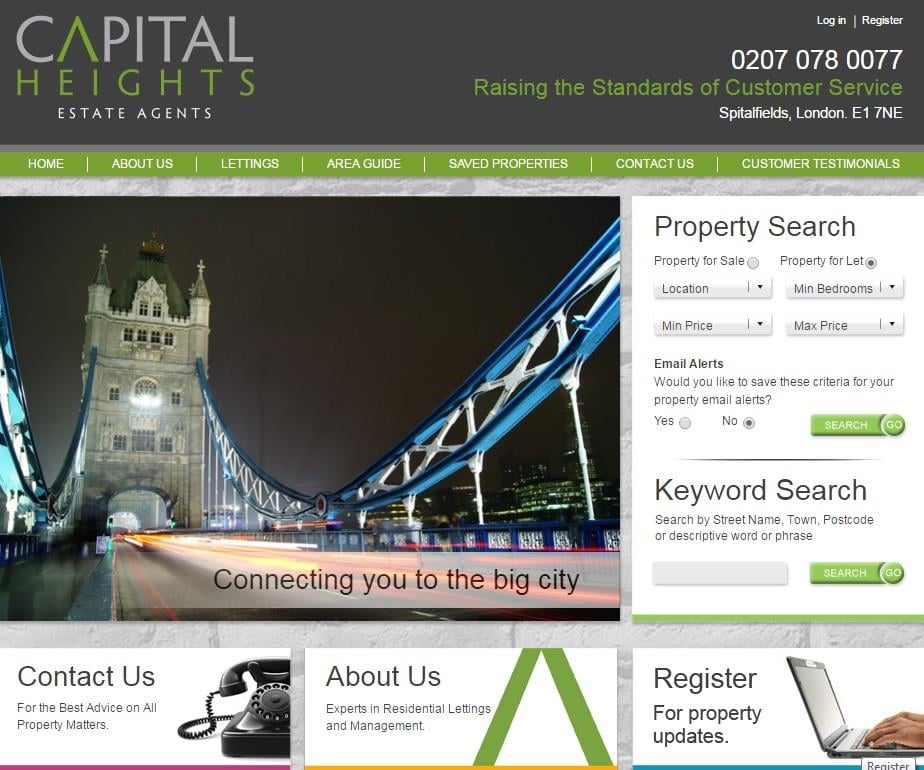 Published: 27/03/2017   Last Updated: 27/03/2017 17:11:21   Author: Capital Heights     Tags: Capital Heights Old Site,
We write this blog to pay homage to our old site, for many years this site served us well, built our business as well as giving us a real presences on the net. The site made us real contenders within the City and surrounding area.
Our new site goes live on the 28th March 2017. God bless
Published: 02/10/2016   Last Updated: 27/03/2017 17:00:39   Author: Capital Heights    Tags: Brexit, What Will This Mean, What Will Happen To London, Capital Heights
The Brexit victory sent economic shockwaves through global markets and UK stocks on Friday had their worst drop since the financial crisis.
But how does this effect us, you and our future.
We are all in the dark as to what will happen over the next few weeks and months, however we at Capital Heights would like to help you plan for the future.
We not only help our clients with finding tenants for there properties, but we help with the management of their portfolios, advising them on where to invest and what would be the best properties to buy.
What happens to the market

Now we have left the EU, there is an uncertainty that many foreign nationals who live in the UK may have to leave as a result of the potential sticker immigration laws, this would lessen the competition for rental properties and therefore lead to lower rents. Around 37 % of residents being from foreign – born nationals and around 11% of this population being from the EU.
Foreign-born nationals are three times more likely to be renters than British-born residents, according to the Migration Observatory.
Brexit may also lead to a reduction in demand for rented homes and may cause a supply crisis in the rental market:
if landlords are unable to afford higher mortgage repayments due to worse economic conditions, they may sell up.
If you would like a free no obligation chat with us with regards to the future of the property market and how we can take advantage, please do get in contact.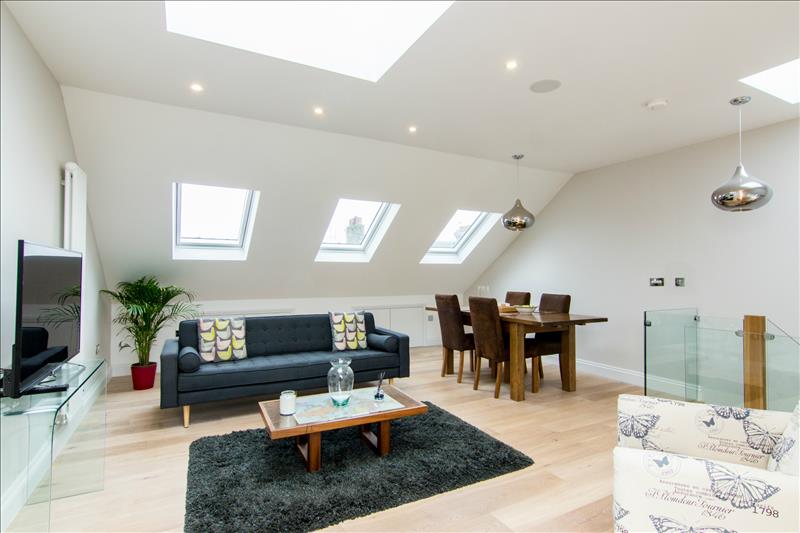 Published: 14/09/2016   Last Updated: 14/09/2016 11:29:04   Author: Deepak    Tags: New Property, Capital Heights,
This is our newest property for sale. A three bed home in the heart of east London.
Show More Articles